GOD BLESS AMERICA.


| | |
| --- | --- |
| | Gamebred American Pit Bull Terriers for catch, weightpull, protection and companionship. Since we are a small kennel, we will not allways have pups on the ground. We only breed quality dogs to produce quality, game, well tempered, athletic ADBA registered pups with lots of drive. We don't breed for color or size. Allthough these will vary depending on the bloodlines we use. Our dogs and pups are great with children and adults. The pups are kept current on all shots and wormings. We hope you enjoy our website. |
I would like to thank Jerry and Jeanie Henricks of the Bulldog Farm for my first gamebred dogs and for answering all my questions. Thanks!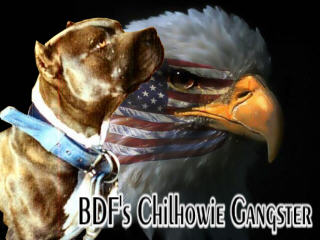 Clyde is a large, heavy boned dog with lots of drive strength and determination.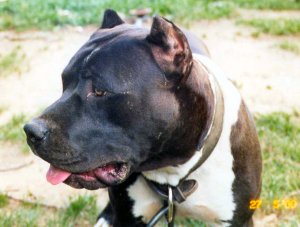 You are visitor #

Please don't forget to sign our guestbook :)



For more information call J.D. Clark @
865-856-4969 Home
865-789-6513 Cell Phone
Be sure to leave a message and I will return your call as soon as possible.
If you have any questions feel free to email us at 3ckennel@bellsouth.net
Home // Boys // Girls // Pups // Upcoming // Photo's // Links
Copyright, 2001 Clark's Choice Catchdogs. All rights reserved!
This site was designed and updated by Tonya Cannon / Fry's Kennel
This RingSurf Net Ring is owned by Clark's Choice Catchdogs